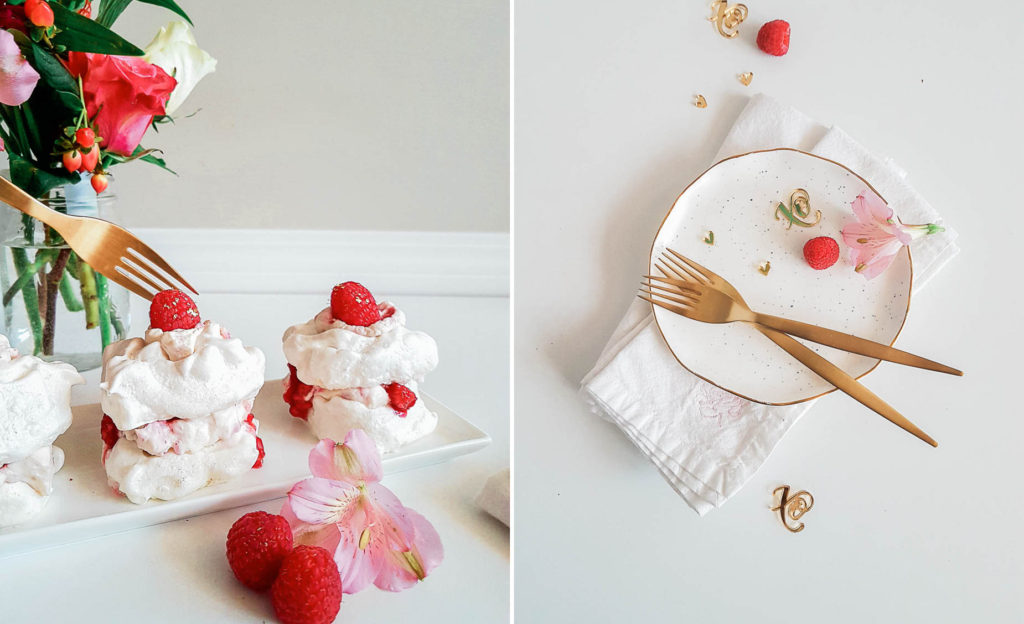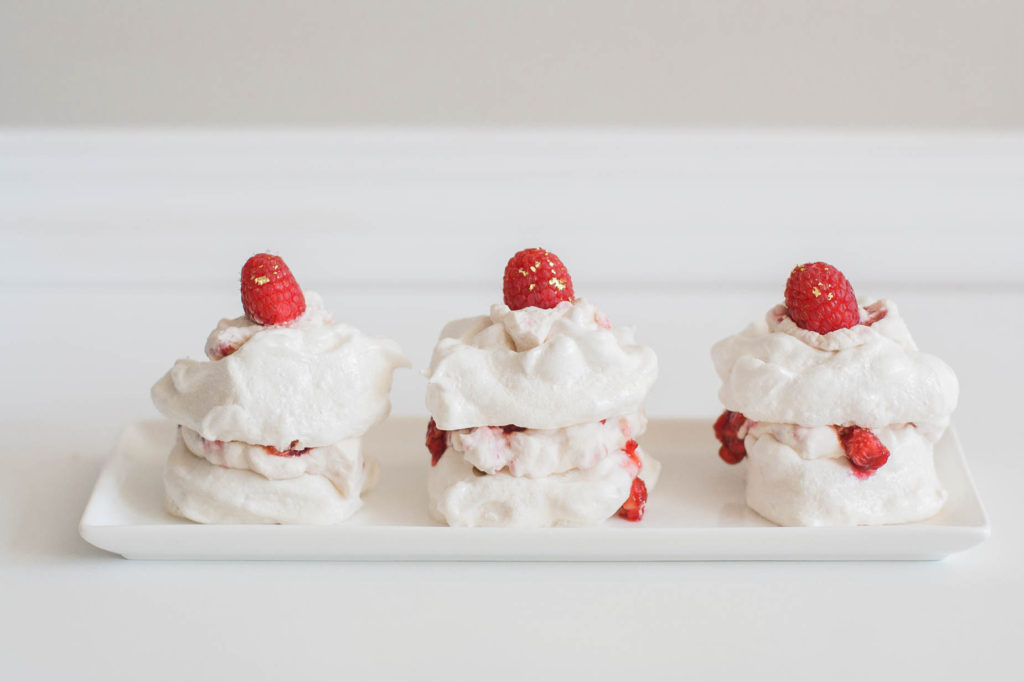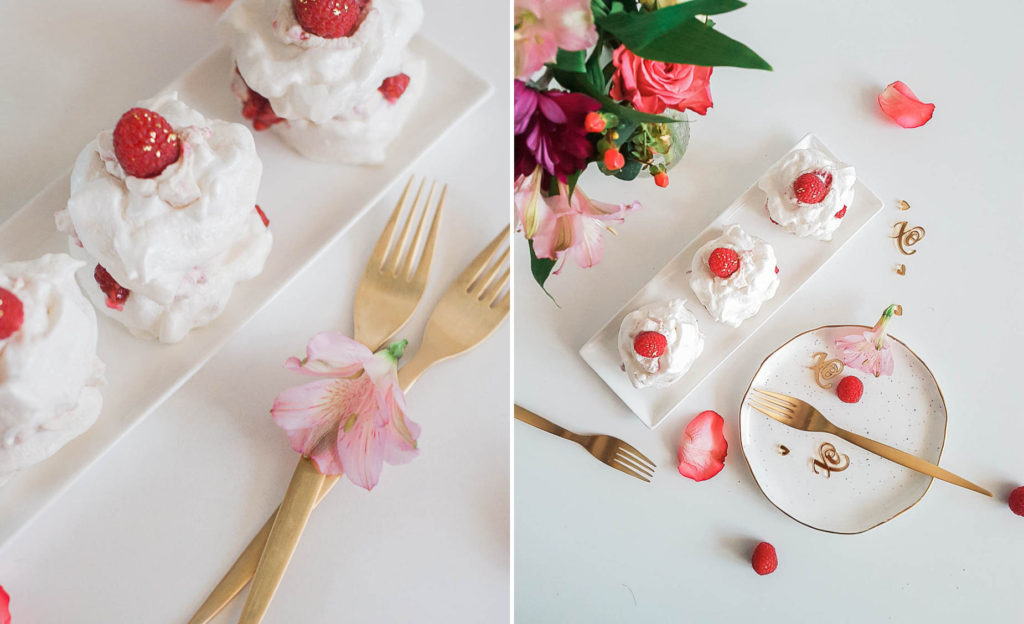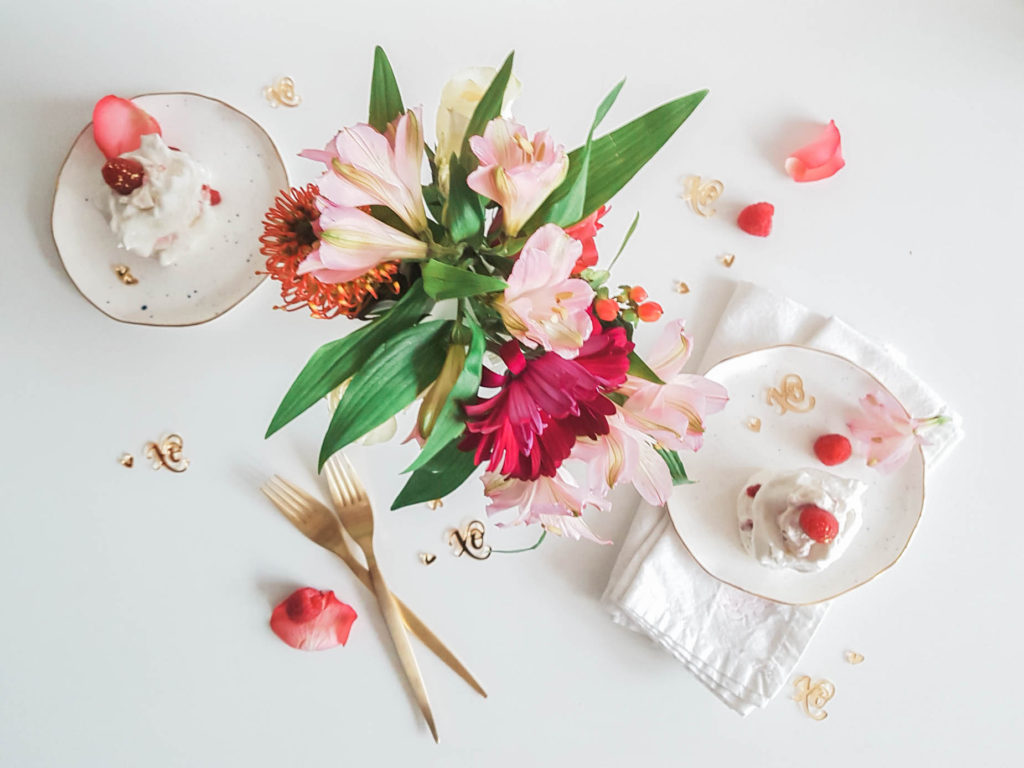 This year for Valentine's Day I wanted to make  a sweet treat that was a bit unique and has a big visual impact but at the same time really simple to make…Pavlova!!  Whether you're making these for a special someone in your life or perhaps you, like myself, decide to treat your self, Pavlovas are a great dessert that everyone will be sure to love!
Pavlova Recipe
4 Egg whites, room temperture
1 cup  fine white sugar
3 tsp  cornstarch
1 tsp white vinegar
Directions
Preheat oven to 200F. Prepare baking sheet with a piece of parchment paper. On the underside of the paper trace the outline using a a glass or a round cookie cutter to use as a guide. Add egg whites to a stand mixer, using the whisk attachment blend on high until soft peaks form. Slowly add sugar and continue to mix until glossy. Sift in cornstarch and vinegar.
Using a spatula or a spoon, build fluffy mounds within the shape of your drawn circles. Place pavlovas in the oven, immediately reducing the heat to 180F. Bake for an hour and a half and then turn oven off, allow Pavlovas to cool inside of oven for at least one more hour.
Raspberry Rose Cream Recipe
1 cup heavy whipping cream
3 tsp rose water
3-4 heaping tbs of macerated raspberries
Note: macerated raspberries are basically marinated raspberries to amplify and enhance flavors.
Directions
In a stand mixer add whipping cream and rose water and beat on high until peaks form. Carefully fold in macerated raspberries . Store in refrigerator until ready to assemble.
Assembly
To finish simply take the bottom layer with cream and a spoonful of additional macerated raspberries, placing the second layer on top. Top your Pavlovas with any number of fresh berries, figs,edible flowers the choices are limitless.  Enjoy immediately!
Did you enjoy this Valentine's Day Pavlova?  Let us know by emailing us at hello@briannegabriellecakes.com or show them off on Instagram by tagging us @briannegabriellecakes or using the hashtag #briannegabriellecakes
xo,
Brianne